Trying to get back in the swing of things since being back. It still seems crazy though. I started shopping for fall clothes for the kids and we registered Sophie for school today. A 1'ST GRADER!! Ahh, so weird.
Things have been busy scrapping of course. There is a grand re-opening at ScrapMatters. So this week will be a crazy scrapping week. Which is good, more pictures done and stored away!
Here are a few that I've done recently:
I have to tell the story behind this one: We just got up north and we were walking on the shoreline. DH and the kids were picking stones to 'skip rocks'. Well my DD slipped on the slippery rocks and fell in. She was SO upset that she thought she was bad and ran off... After I calmed her down and told her it was an accident I decide since she was wet already, her and her brother might as well go swimming. So I know this is going to forever be a cherished memory. "the time when they got to swim in their clothes'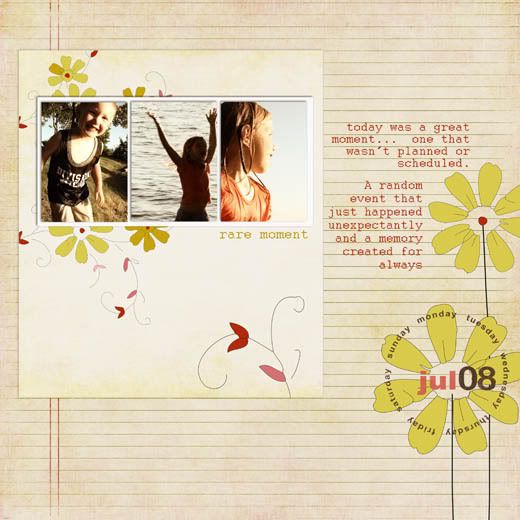 Click to See Credits and Leave Me Love
My Gabe. Such a Sweet Boy!!
Click to See Credits and Leave Me Love
Here is little, er, big Aisiah (Sammy).

Click to See Credits and Leave Me Love


Some of these layouts are going back to last year. But I thought you'd still want to see: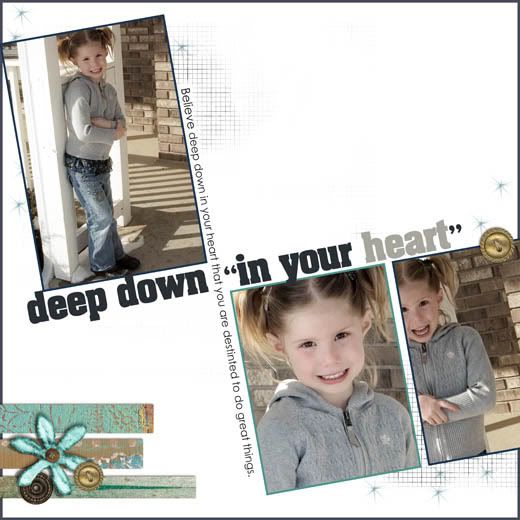 Click to See Credits and Leave Me Love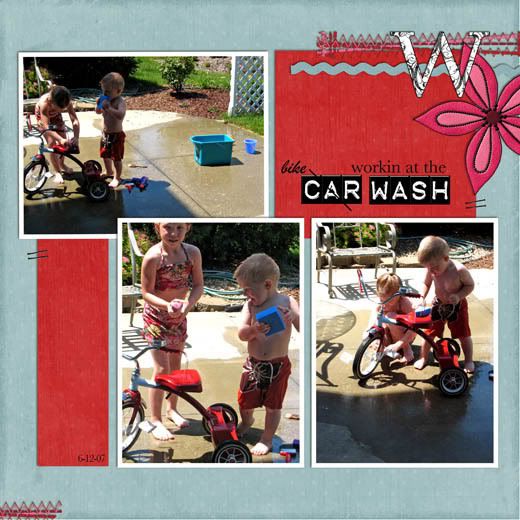 Click to See Credits and Leave Me Love