Finally, finally... we are planning our first vacation!! (without other family members that is) :) We booked a great vaca to Walt Disney World for Jan '09 and we are planning on surprise the kids at Christmas time. OH, SO excited!!! Can wait to see the kids faces as they soak in all of the "magic of Disney" Only 4 1/2 more months now.
A couple pages to show off today: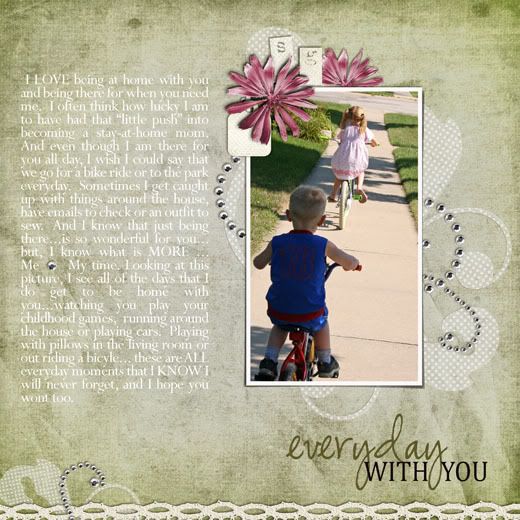 >
Click to See Credits and Leave Me Love
This is Gabe and Ry last summer. Auntie Kelly got them matching shirts and they were SO CUTE!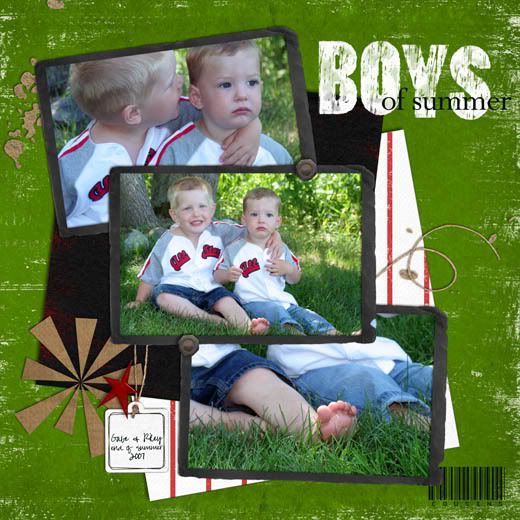 Click to See Credits and Leave Me Love