Just getting back from vacation means...yes, tons and tons of great photos! I will be busy scrapping over here for quite some time.
Like I ever catch up, Augh!

This is from a month or so ago, had to show off Soph's 1'st "purchase".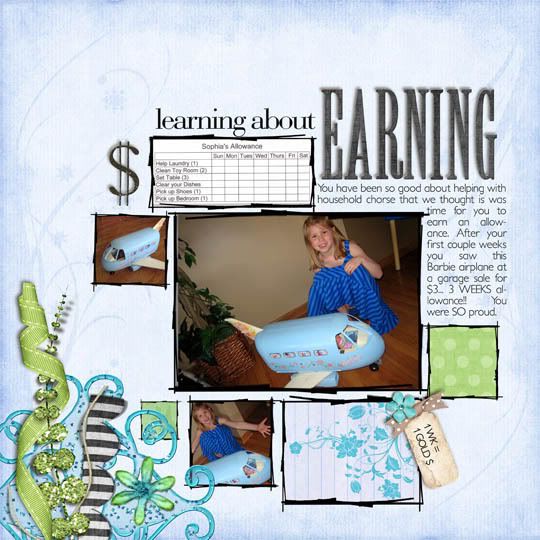 Here is one of Sophie, Lucy and Gabe frolicking on their way back from swimming at the beach. I'm just amazing at them somtimes... this was not posed or anything, I can feel the love.