For those of you wondering. Gabe is doing well. His eye is even more black and purple today. Very colorful! Perhaps, I'll throw in another pic of him tommrrow
I did a challenge over at ScrapMatters that have for this week's Saturday Special. Redo-ing a layout that you weren't happy with. Here they are:
BEFORE: This page was one of my first pages of digital scrapping ever. Not too bad.
Gallery
AFTER: Here what I ended up with...of course with the pressure of a re-do, I not 100% happy. But still all in all I am pleased with how it ended up.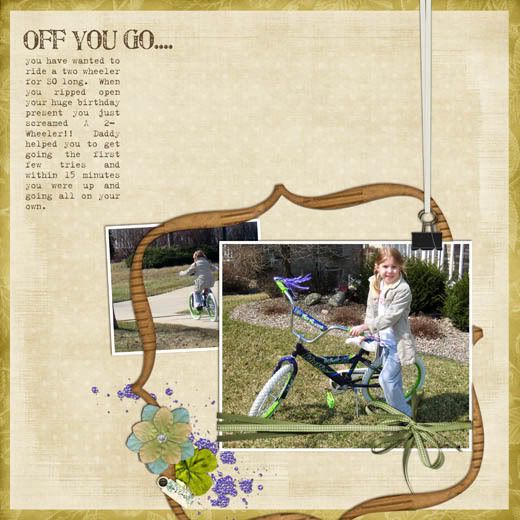 Gallery
Heres some random pics of Sophie' at school:
Gallery