I can't even tell you how excited and honored I've been to be asked to be yet another CT! To be part of the ScrapMatters Gang. Check out my new blinkie I get to sport!!
Here are a few layouts I've done in the past few days!
Click to See Credits
My cute little nephew!! It is a white page, so it will be dificult to see the edges.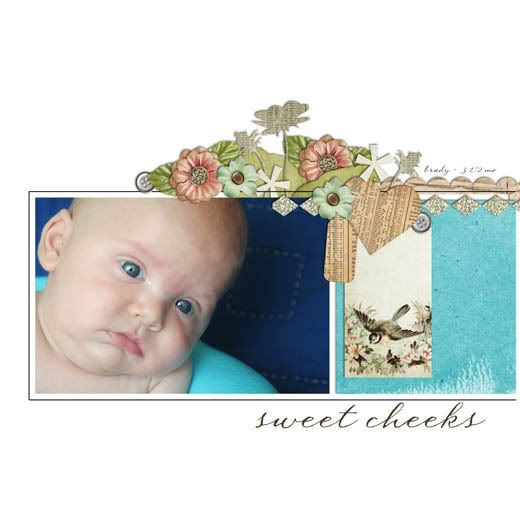 Click to See Credits
This one is a leftover from Easter pics. I made a quickpage using Sugarplum Paperie PArty Hat freebies.
Click to See Credits