Happy Birthday ScrapMatters! Are you part of the ScrapMatters Blog Train?? You must have arrived from:
www.bcnatty.blogspot.com
This is #37...welcome from Minnesota! CAN you believe it!! You are going to end up with one COOL Brag Book after this train leaves the station!!
Yes, ScrapMatters is celebrating it's very FIRST 1'st Bday! Get ready to par-tay!Birthday celebrations are SO much fun! I try to think of different ways to create lasting memories for my children no matter what day it is. But one tradition that we have is one that we do for birthdays. Here's what we do: When the birthday person wakes up, we like to celebrate by: Having cake, for breakfast... & in bed. How cool is that?? Cake for breakfast is a BIG hit with my little ones!! But to eat in bed? The is just a cherry on top of the cake.



Here is a 5 x 7 brag book freebie made by yours truly to help celebrate the events.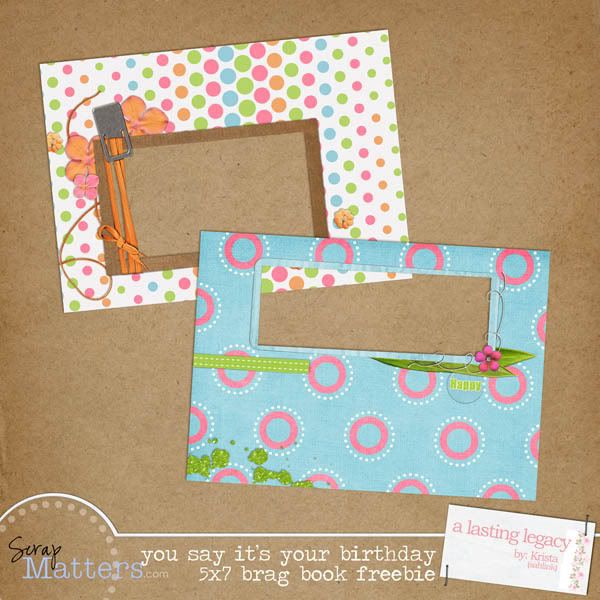 Download here:
http://www.4shared.com/file/64281066/19e720fd/sm_ysiyb_sahlinkquickpage.html



Next up on the blog train is: www.stefgonedigi.blogspot.com

Feel free to check out any of the birthday activities at ScrapMatters